U.S. Consul General Karen Grissette said she was "honoured to be part of Bermuda Pride 2022," with the consulate noting that "the United States supports Bermuda's LGBTQIA+ community."
The U.S. Consulate in Hamilton posted the photo below online, saying, "Representing America's support for the LGBTQIA+ community, U.S. Consul General Karen Grissette was honored to participate in Bermuda Pride 2022! Bermuda Pride brought together LGBTQIA+ friends, allies and community partners to celebrate the theme "Love and Live".
The US Consul General with Mark 'Queen of Bermuda' Anderson at this weekend's Pride Parade
"The U.S. Consul General attended the 'Love and Live Forum' on Friday, participated in the Bermuda Merry Pride Parade in Hamilton and the Block Party in Victoria Park on Saturday, and delivered a speech at the Pride Service at Wesley Methodist Church on Sunday.
"A special thank you to OutBermuda, Bermuda Pride and all of Pride's sponsors for organizing and hosting these celebrations of love, authenticity, justice and equality.
"The United States stands with Bermuda's LGBTQIA+ community as we champion the well-being, health, dignity, safety, security, and protection of the LGBTQIA+ community."
The US Consul with Taj Donville-Outerbridge during this weekend's Pride Parade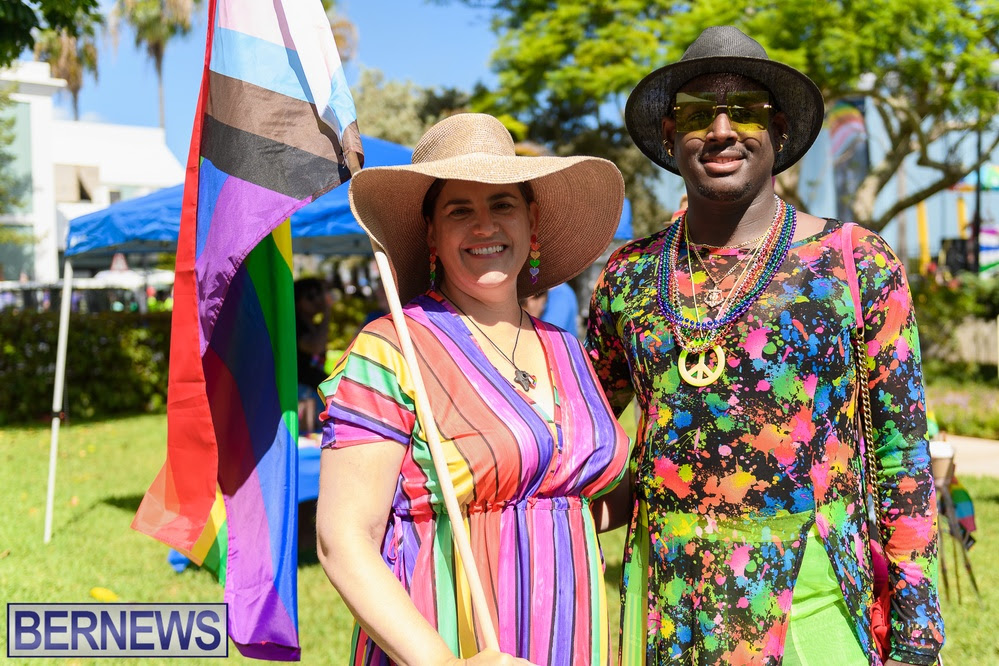 Learn more about
Category: All