Tyler Technologies and UMaine Partner to Improve High School App Competition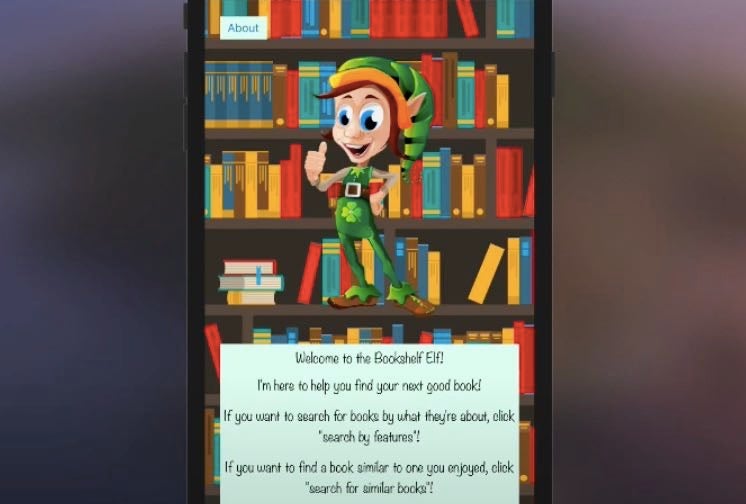 A new partnership between Tyler Technologies Inc. and the University of Maine aims to enhance the company's annual app development competition for high school students.
Tyler Technologies (NYSE:TYL), which provides embedded software and technology services to public sector customers, has a major presence in Maine, with 950 people and locations in Yarmouth, Augusta, Bangor and Falmouth. He is based in Plano, Texas.
Tyler launched the Maine App Challenge in 2015 in partnership with Educate Maine's Project>Login.
Held annually, the challenge is designed to encourage high school students to explore software design and development – ​​and become the next generation of professionals pursuing future careers in STEM-related disciplines.
As part of the partnership with UMaine, Tyler has developed a series of in-person and virtual workshops for students to help them prepare for the competition. The workshops cover topics such as brainstorming, customer and market research, prototyping, testing and pitching the idea.
The winning entries in this year's competition ranged from an app to help students track homework and school activities to an app that helped students create customizable workouts.
Competition prizes include scholarships totaling $10,000, tablet computers and guaranteed internship interviews.
We asked Chris Hepburn, who is president of Tyler's Enterprise Group and is based in the Yarmouth office, how the challenge came about and what the UMaine partnership entails. Here is an edited transcript.
Mainebiz: How was the Maine App Challenge born?
Chris Hepburn: The challenge is to retain the abundant talent we have in Maine and let students know that there are great job and career opportunities here. We wanted to reach students while they are still in high school and when they are making decisions about their college education. The idea was to show them what a potential career in software development would be like. Unfortunately, many schools in Maine do not offer courses for this major. If they are not exposed to software development early on, students have no way of knowing if they are interested in it. This is how the application challenge was born, to introduce students to a potential college major and a potential career where they can stay in Maine.
Courtesy of Tyler Technologies
Chris Hepburn.
MB: How do you publicize the challenge?
CH: The Maine App Challenge website is our first and foremost resource for connecting with students. Once students are registered, we keep them engaged throughout the submission process. Our goal is to reach every high school student in the state. We use social media a lot. We visit schools in person and ask teachers/headmasters to help us encourage students to participate in the challenge. Sometimes students connect with us on their own, sometimes teachers introduce us, and sometimes it's just word of mouth.
MB: How many students have participated so far?
CH: Hundreds of students have participated over the years.
MB: How does the challenge work?
CH: There are no pre-requisites. Nothing. Students do not need to know how to code. All they need to do is connect with us, and we'll show them how fun and rewarding the challenge can be.
The software we use is like building a puzzle. You assemble pieces of coding logic to create a working application. The tool we use has many videos for students to view. If students have any questions, they can also contact us. We are going to schools and have held workshops in our offices and virtually.
We have 20-25 employees who volunteer for this, and most of them are Maine high school graduates. They are passionate about giving back to the community and to the state. They say, 'Hey, we're here to help you.' Every year we are blown away by these students doing this in their spare time.
MB: How did you connect with UMaine on this project?
CH: We started working with UMaine last summer. They had their first introduction to the challenge in June, at our 2021 awards ceremony. The university reached out to us saying, "We seem to have an aligned interest in retaining talent in Maine. Do you have any ideas ? We said, 'Yes, how can you help us present the challenge to more students?' The university has been great; they took our thoughts and immediately put them into action. I am excited for students to learn more about UMaine and the STEM degrees offered by the university.
For the challenge, the university has improved its innovation workshops and awards microcredits to students who complete the challenge. Their instructors tweaked the labs slightly to align with the challenge of the app. The university is in the process of recording the workshops – brainstorming, customer discovery, prototyping, testing and promotional presentation. We hope to have all registrations completed by December. Students will be able to come to our website and watch these recordings anytime, anywhere. We want to make it easier for students to get started. And hopefully these students will get a micro degree that they can put on their college applications.
MB: It seems that easily available workshop videos could help increase participation.
CH: We would love to have a thousand submissions. My grand vision is to one day have a massive award ceremony with hundreds of students who have taken up the challenge. The challenge is successful when more students participate, learn about a potential college major, learn about career opportunities in Maine, and realize there are great jobs in Maine after graduation. of the university degree.
MB: What is the message behind the challenge?
CH: I think some high school students feel like they need to leave Maine to have a career, especially a career in STEM. What we're trying to say is if you want to go to college and get an education in computer science or database engineering or any other STEM degree, there are hundreds of companies in Maine that need your skills. Far too many students don't realize they have the aptitude or the interest because they don't have that high school introduction.
MB: Have you detected any results so far?
CH: Some participants have pursued college studies in STEM, whether in chemistry, engineering, computer science, etc. The other thing we've introduced is a very strong internship program — and we're not the only company doing that. We try to go back and say – start with an interest, potentially make it a college major, and now what about an internship? Then you can see if it's really a passion.
MB: Is the 2022 challenge open now?
CH: He is. Students can visit our website. We expect students to work on the challenge until March. There is a series of submission instructions.
For more information, Click here.