The group wants to tax motorcycle taxi companies to finance the Libreng Sakay program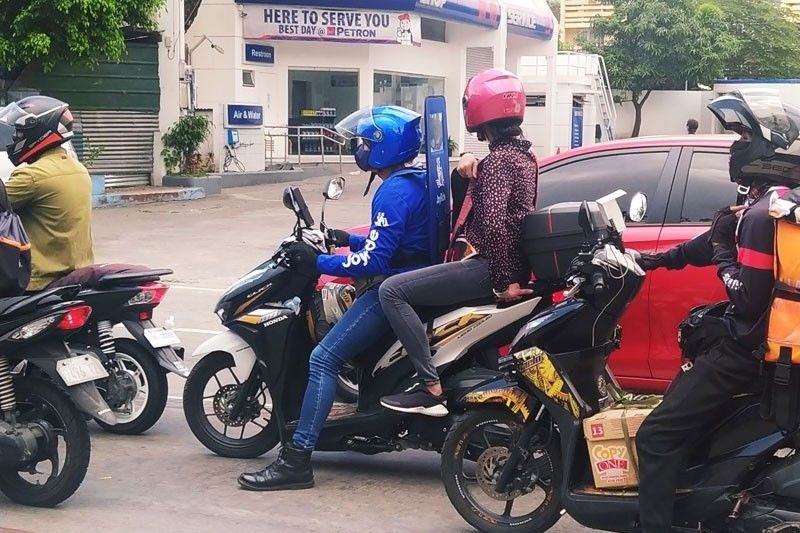 Philstar.com
October 12, 2022 | 3:46 p.m.
MANILA, Philippines — A group of commuters are calling on the government to levy taxes on motorcycle taxi companies to help fund the government's Libreng Sakay program.
Motorcycle taxis have become a popular option for commuters who have faced reduced public transport capacity during the pandemic.
"In this time of economic hardship, thousands, if not millions, of commuters appreciate free transportation," Passenger Forum President Primo Morillo said in a statement Wednesday.
Through this scheme, the government subsidizes bus rides for commuters along the EDSA bus carousel. It is only expected to continue until December, as the national spending program for 2023 did not include funding for the program.
The Metropolitcan Manila Development Authority launched another "Libreng Sakay" program in August, rolling out seven buses and two military trucks that would transport commuters along Commonwealth Avenue in Quezon City for free.
The Passenger Forum said imposing taxes on motorbike taxi companies can help fund the subsidies, although there is still an ongoing campaign to legalize motorbike taxis. Morillo said "it's clear as day that they're making a lot of money."
Morillo noted that the group's own study showed that motorcycle riders earned up to 2,000 pesos a day. This means that even if only a third of an MC company's 15,000 employees work a day, 5,000 runners can collectively earn 10 million pesos by the end of it.
"Twenty percent of that goes to MC taxi platforms which total 2 million pesos per day or 60 million pesos per month or 720 million pesos per year," Morillo said.
"So the government should be able to tax that massive income."