St. Mary's students build a small house for Saugeen First Nation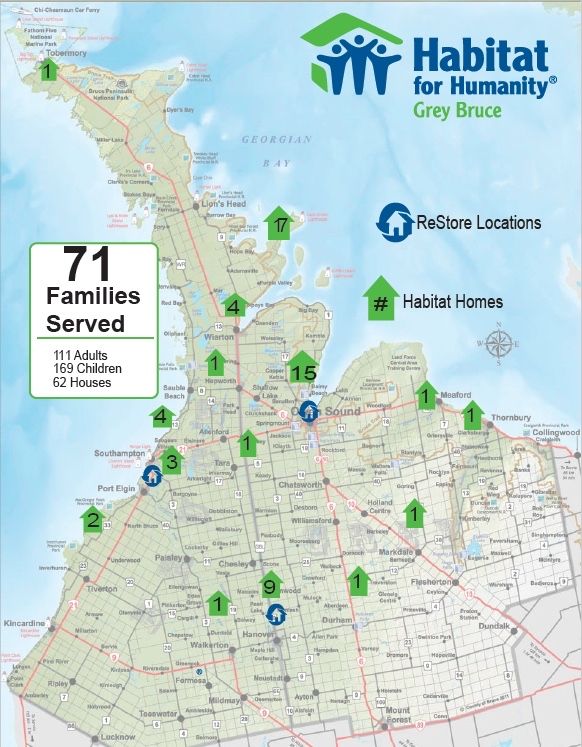 Content of the article
Staff and students at St. Mary's High School in Owen Sound are building a "little" house for Saugeen First Nation.
Content of the article
The 250 square foot house will serve as an emergency shelter when it is completed in the spring.
Tiny houses have been built in some communities as part of the response to the shortage of affordable housing.
The house is a pilot project resulting from an agreement between Habitat for Humanity Gray Bruce and the Bruce-Grey Catholic District School Board, the two organizations announced in a press release.
Students will gain hands-on experience, learn about the need for crisis-level affordable housing and be encouraged to consider careers in the home building trades, the statement said.
"Furthermore, this pilot program (will provide) students and teachers at St. Mary's High School with the opportunity to take an active step towards reconciliation with Saugeen First Nation," the statement said.
Content of the article
Other small houses were reported in April to be directed this fall to another local First Nation, Neyaashiinigmiing.
In April, Habitat executive director Greg Fryer said five tiny houses, which high school students from Milton, Georgetown and Burlington schools were building under Habitat's direction, would be used as emergency transitional housing. in Neyaashiinigmiing.
Fryer said in the press release that he hopes the St Mary's Tiny House project will lead to other such projects at other Grey-Bruce high schools.
"Our community is embracing the Tiny Home program," Chief Saugeen Conrad Ritchie-Chi Nimkii said, along with the opportunity to learn more about homebuilding and the need for affordable housing.
"Young people will be the facilitators of change. We look forward to the building of relationships, the knowledge to be gained, the opportunity to grow together, and the pursuit of partnerships as we move forward.
"We are thrilled to be working on this important project with Habitat for Humanity which provides housing and shelter to those in need and offers our students the opportunity to give back to our community," said Gary O'Donnell, Principal. of education from the Catholic council. , in the press release. "Our students learn the importance of supporting our communities and at the same time some essential professional skills."