School officers and principals discuss building relationships at a forum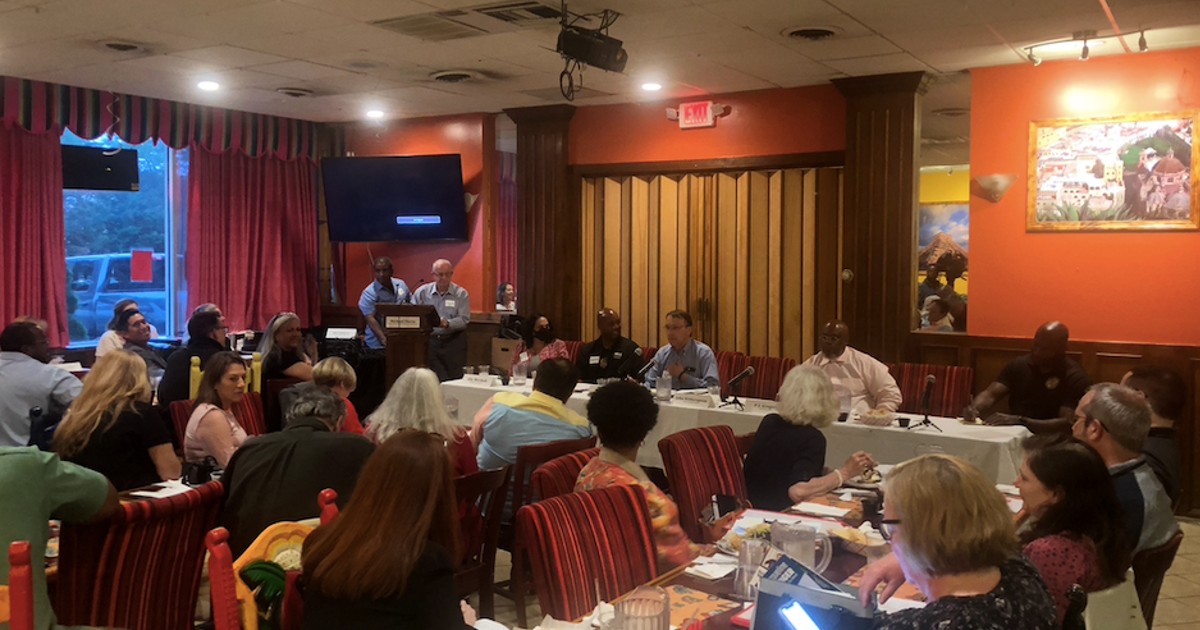 High school principals and Montgomery County Public Schools Police (MCPS) officers participated in a forum Thursday night on relationship building and the role of officers in schools.
"[I] try to tell them we are not an occupying force," said Constable Brandon McCloud, community engagement officer at Paint Branch High School. "We're not here to get you, we're here to serve you, to be mentors."
"We don't patrol hallways, the main thing we do is just build relationships," said Constable PJ Gregory, who is the community engagement officer at Northwest High School. "That's the main thing."
This week, 19 children and two adults were killed in a shooting at Robb Elementary School in Uvalde, Texas. While it was a different situation, Gregory said there have been many times when school officers were able to resolve incidents before they even happened because students shared information with them.
"Because of the relationships we have with the students, we are aware of a lot of information," he said.
Last August, MCPS changed its school resource officer program to instead have community engagement officers, or CEOs, assigned to clusters of schools. They were not stationed inside the school building or on campus, but in the surrounding neighborhoods outside of the school.
But, incidents of violence this school year, including the January school shooting at Magruder High that seriously injured a 15-year-old student, prompted officials to establish a updated officer model, called the "CEO 2.0 program". The updated model went into effect last month.
under the new Memorandum of Understanding, CEOs have a direct line of communication with schools but are not responsible for routine school discipline. They have private office space in each high school but are not permanently stationed inside a school.
Thursday's event was hosted by Community Partners for Public Safety.
A discussion forum tonight with @MCPS high school principals and @mcpnews community engagement officers. @mymcmedia pic.twitter.com/bmUocc0j7R

— Maryam Shahzad (@maryam_mcm) May 26, 2022