Recommerce: building a complete ecosystem to manage recyclable materials generated by industries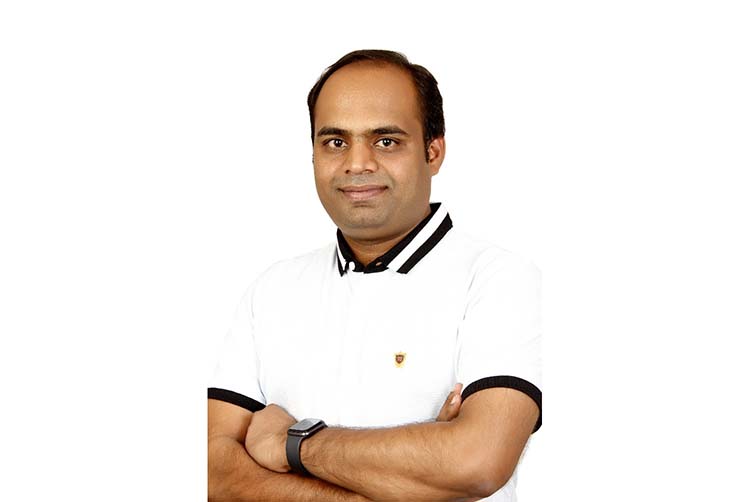 Goa Chronicle: Who will be the speakers at the Recommerce conference?
Venkat Patil: The most renowned personalities in the field of the textile industry will be welcomed for very useful and informative presentations and panels during the event. From textile policies to Indian efforts to deliver a sustainable fashion industry to the world will be discussed in detail at the conference. To name just a few of our renowned speakers
Gigi Mathews-Country Director-ENVIU, Ramanuj Mitra-Senior Program Officer-Centre for Responsible Business, Dr. Harleen Sahni-Associate Professor-NIFT, Ruchita Chabbra Country Programs Manager (India, Pakistan) The Sourcery, Saikat Mitra Vice-president Creative director (Van Huesen) Aditya Birla Fashion Retail Ltd) etc. more distinguished names will be added in the coming days.
Goa Chronicle: Have you ever organized a startup event? Tell us about it?
Venkat Patil: We have not yet organized an event primarily focused on startups, but as a startup, we aim to create an ecosystem of community members from various fields to approach critical discussion that can serve as a bridge to reorganize the 'industry. A few of our companies to name are:
Meeting SME Bankers and Business Borrowers
Annual event: Recommerce expo: on e-waste recycling and refurbishing, Battery recycling and refurbishing, Automobile recycling and refurbishing
IPR awareness program
Mergers and acquisition
Global Battery Recycling Conference
Organics & Millets road show in Delhi and Mumbai
Brussels your gateway to Europe
Sustainable Clothing and Textile Recycling Conference
International Automotive Recycling Conference
Heavy industrial scrap and recycling
International Conference on Reverse Logistics
Next Generation Municipal Strong Management
Global Renewable Energy Recycling Conference
The purpose of a conference is to exchange valuable knowledge, as well as deliver high-quality presentations, engage in lively panel discussions, and network with members from across the community on one platform.
The role of sustainability startups is crucial around the world to raise awareness. For a green future, players on the field must take the initiative to pursue the target before the required running rate spirals out of control.
As an organizer, I have the privilege of knowing and appreciating all the efforts made by members of the community to develop an initiative and provide them with a platform for it.
Goa Chronicle: Who are the sponsors and partners of the third edition of the Sustainable Clothing % Textile Recycling conference?
Venkat Patil: Green Waves Environmental Solutions joined us as a Silver Partner for the conference.
This is Andhra Pradesh's first authorized unit (given by Andhra Pradesh Pollution Control Board) Electronic Waste Collection and Treatment Unit. Green Waves Environmental Solutions collects and dismantles electronic waste from residential, commercial and industrial areas in Andhra Pradesh. They also won national awards for its excellence in e-waste recycling at the Indian Industry Session.
GCL international joins us as an exhibitor. It is based in the UK and provides accredited international certification across 5 continents. They are experts in this field with over 26 years of experience. Serving more than 50 countries on 5 continents for 25 years. GCL offers assessment and certification to a range of internationally recognized standards, such as: ISO 9001, ISO 14001, Higg FEM Index, SLCP, ISO 22000, FSSC 22000, ISO 27001, ISO 45001 (and OHSAS 18001) and more.
Federation of Textile Traders Associations of Surat (FOSTTA), Textile Industry Skills Council (TSC) and South Gujarat Textile Processors Association (SGTPA) are confirmed as partners of our association.
Our media partners at the conference are:
The thread bazaar
Fibre2Fashion
Chronicle of Goa
Incubated
Textile value chain
India TechOnline
TexFash
LuxuryWellness
Eco ideas
Goa Chroncile: Tell readers and interested audience who can all participate?
Venkat Patil: In order to ensure sustainability and reduce environmental impacts in the textile sector, the use of a circular economy is of utmost importance. The objective of this event is to encourage textile recycling, promote cooperation and business development in the fields of textile recycling, upcycling and sustainable fashion in India.
The conference includes keynote and plenary sessions, speaker sessions, young researchers
Forum, workshops, symposiums, video presentations, poster presentations, e-posters, exhibitions and also an opportunity for B2B meetings on the most recent improvements in the field of recycling and waste management by specialists from the Scholastic foundation and Trade.
Multitude of policymakers, recyclers, recyclers, manufacturers and related industries Government agencies/bodies, safety equipment manufacturer, international experts, eco-friendly clothing brands, research organizations, legal and compliance departments, industry groups/associations , small/medium/large scale Enterprises, Micro/
Small and medium enterprises, NGOs focusing on sustainability, environmental issues, sustainability professionals, waste management professionals can attend the conference.
To learn more, visit: https://recommerceeco.com/
Read part 1 of the interview: https://goachronicle.com/recommerce-building-an-entire-ecosystem-to-manage-recyclables-generated-by-industries/