Man charged after Ontario marina building damaged by excavator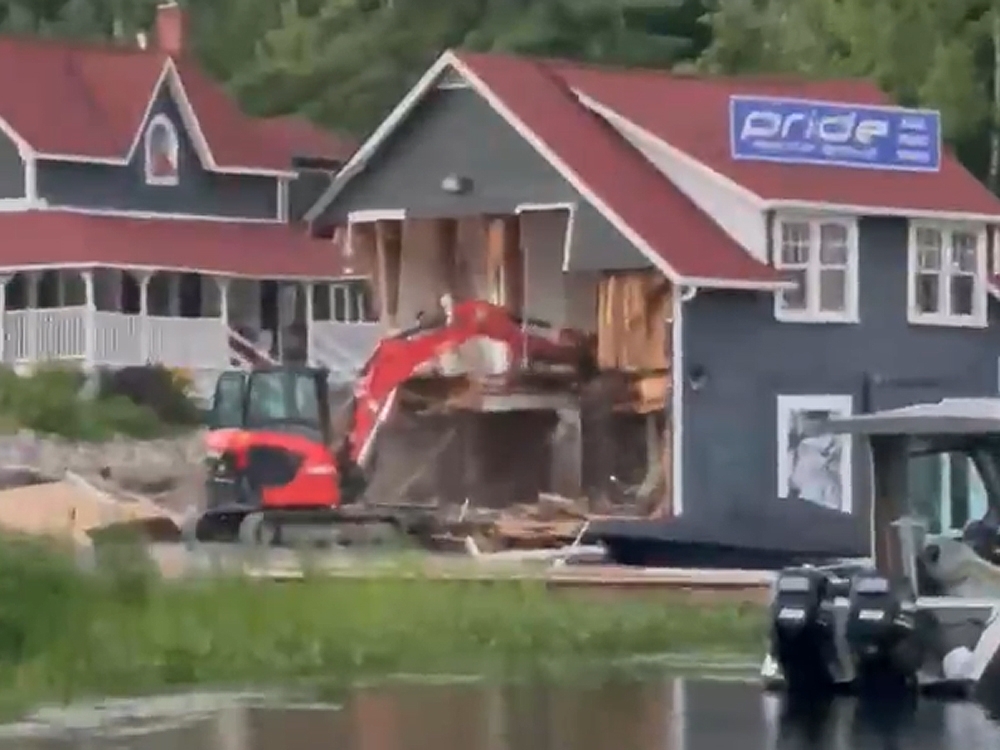 Content of the article
Bracebridge OPP charged a 59-year-old Muskoka Lakes man after a local marina was severely damaged on July 21.
And the shocking incident was filmed and then posted on Twitter.
The accused is charged with mischief over $5,000 and is scheduled to appear in the Ontario Court of Justice in Bracebridge at a later date.
According to the Ontario Provincial Police, officers arrived at the scene just after 9 p.m. and discovered "extensive damage" to the marina at Lake Rosseau in Muskoka Lakes Township.
A video posted to Twitter shows a person on an excavator plowing through a building at the Pride of Rosseau Marina, with the suggestion that it was "a disgruntled fired employee".
Gosia Puzio of the Ontario Provincial Police Central Region says police will not release the name of the accused or if there is a connection to the workplace.
"We will never release anyone's employment record," Puzio said. "In this case, it's irrelevant."
Content of the article
Another marina operator in the area, Geordie Newlands, owner of SWS Muskoka, told Postmedia's Courtney Greenberg that more than one building was damaged and the possible repair costs were "in the millions".
"Luckily no one was hurt, which is a good thing," he said. "It was almost surreal what happened. For something like this to happen…it's like fiction.
He was unwilling to speculate on the reason for the incident, but said the economic times had been tough and added: 'It's a small community here and it's quite devastating.'