Luminous murals installed in Bluewater Health's Russell Building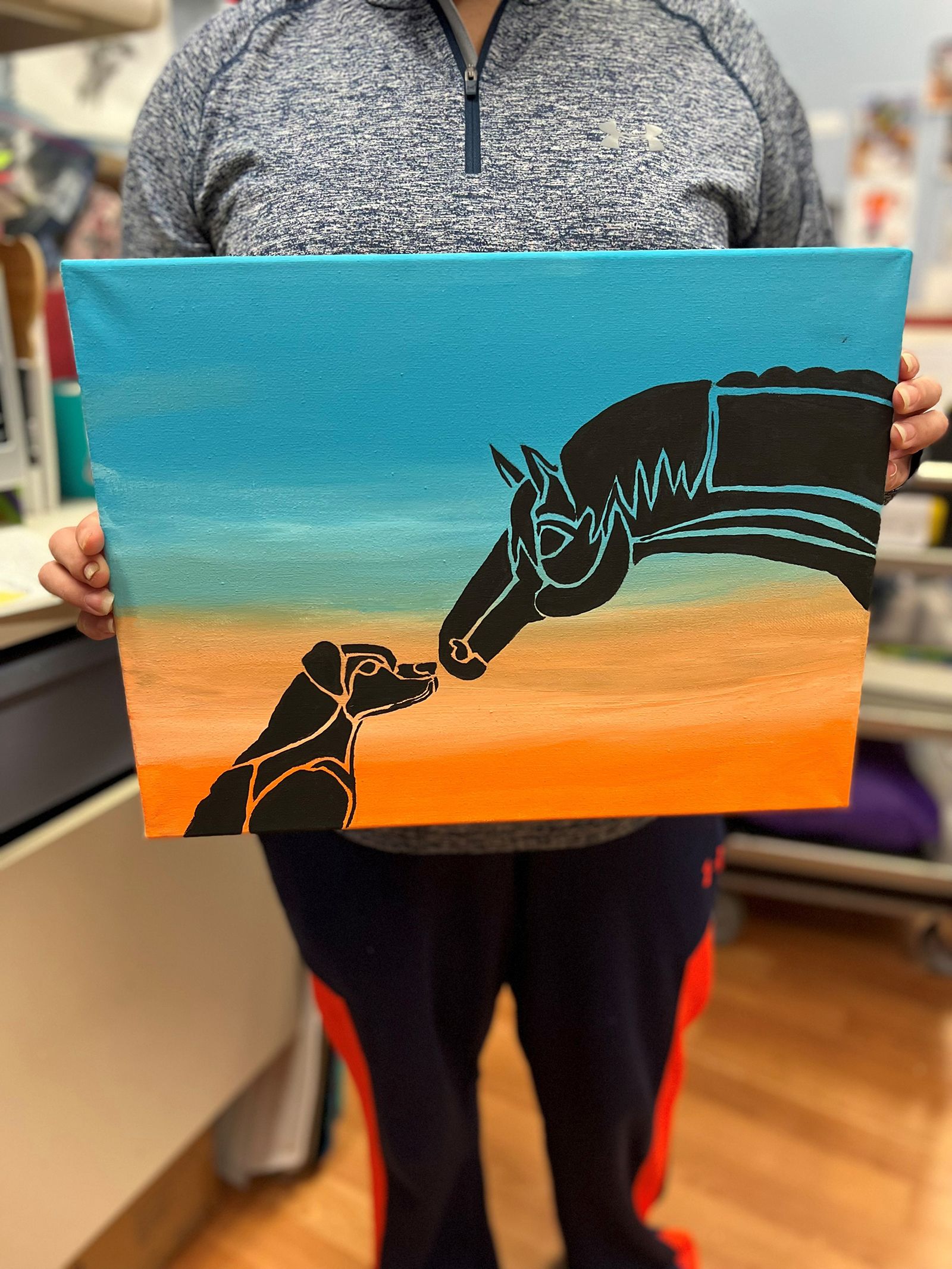 Content of the article
Visitors to Bluewater Health's mental health and addiction service units will now be greeted by a series of bright and colorful murals.
Content of the article
Thanks to a donation from HR Solutions Inc., four new murals were created in the Russell Building Mental Health Inpatient Unit, the Addiction Services Inpatient and Outpatient Units, and the Ward Room. waiting of outpatients in children's mental health.
All four were inspired by nature, healing and Indigenous culture, said director of mental health and addictions services Donna Morreau, who added that the murals transformed the space.
"Previously, patients and visitors were welcomed in a very austere and clinical environment," Morreau said. "We wanted to create a space where people feel welcome and hopeful the moment they step off the elevator, because we know how overwhelming it can be when you first ask for help."
Aamjiwnaang First Nation artist John Williams helped create the mural on the sixth floor of the building, in the Ambulatory Addiction Services Unit, which combines elements of traditional healing, nature and Indigenous culture .
Art and art therapy play a key role in the recovery process for patients in mental health and addiction services, and Bluewater Health offers art therapy and recreation in their Cognitive Continuing Care Units. complex and mental health inpatients.
Patients noted that art therapy focuses on replacing negative coping techniques with positive ones.
"It's a nice feeling of accomplishment and pride when you're struggling," said a patient in Bluewater Health's mental health inpatient unit. "It's a good distraction technique and I learned a lot about new painting and drawing practices during my time here."