Full lineup of local events planned for National Indigenous Peoples Day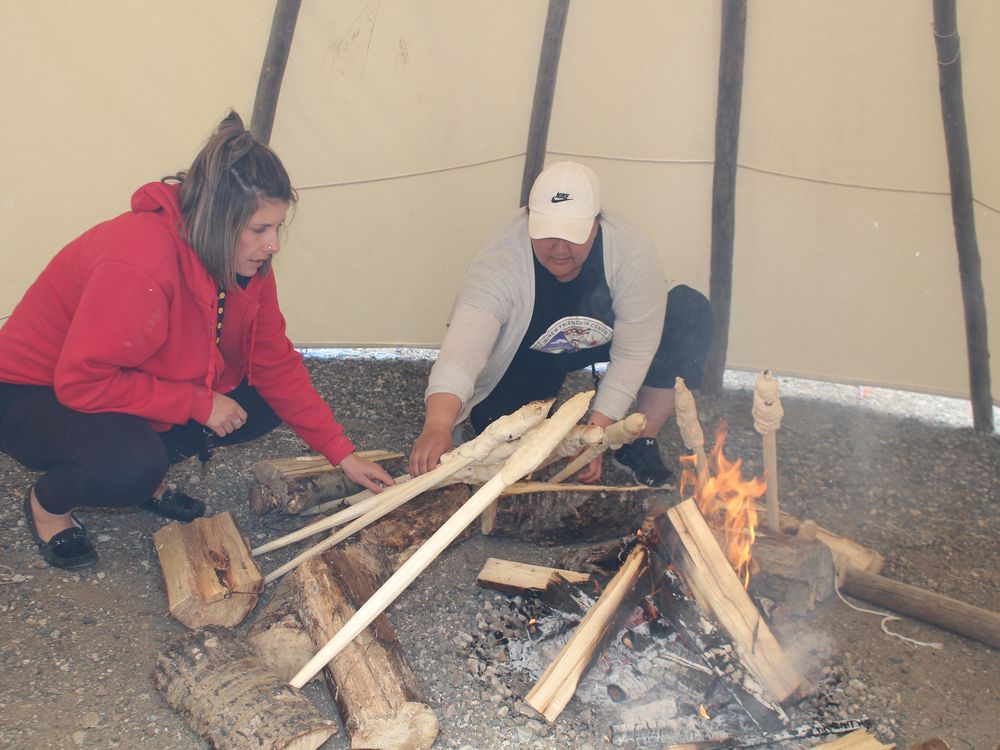 Content of the article
There will be a lot to celebrate in Cochrane next week with National Indigenous Peoples Day.
Content of the article
A full range of events are planned to mark the day, said Melody McComb-Uiselt, who does health outreach for the Ininew Friendship Centre.
"I would love to see hundreds of people there," she said. "More the merrier, the merrier."
There are ten different activities planned for Tuesday, June 21, and while McComb-Uiselt is excited about all of them, she can't wait to start the day with the sunrise ceremony.
"It's the day's wake-up call. It teaches us to be grateful and humble for each day that comes.
National Indigenous Peoples Day is a chance to invite the community to come together to celebrate Indigenous peoples. Locally, it is organized and sponsored by Ininew Friendship Centre, Taykwa Tagamou Nation, Métis Nation of Ontario and Sweetgrass Health Centre.
"(The event) gives us the opportunity to give more information about Indigenous culture and traditions," McComb-Uiselt said, adding that she hopes those who are not Indigenous will benefit from new experiences and conversations. .
"People are afraid of what they don't know, and we want to open this dialogue. Go out and learn. And for those who are indigenous?
"I hope they take away a lot of pride."
SCHEDULE OF EVENTS FOR NATIONAL ABORIGINAL PEOPLES DAY IN COCHRANE
■ Sunrise ceremony and sacred fire: 4h45
■ Community breakfast: 8 a.m. to 10 a.m.
■ Native Pride Games: all day from 9 a.m.
■ Teepee tea & bannock: 10 a.m.
■ BBQ dinner: noon to 1:30 p.m.
■ Hand drum evening: 1:00 p.m.
■ Occasional lacrosse workshop: 1 p.m. to 3 p.m.
■ Aboriginal crafts: 1 p.m. to 4 p.m.
■ Moose, goose and duck calling contest: 2 p.m.
■ Family social: 6 p.m.
All events will take place on June 21 at the Cochrane Commando Pavilion grounds and are free.