Fife plumber Rab Fletcher elected president of the Building Engineering Services Association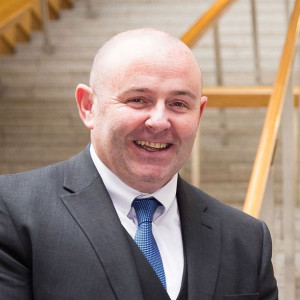 Fife plumber Rab Fletcher has been elected president of the Building Engineering Services Association (BESA) for 2022/23.
Mr Fletcher, head of the mechanical services team at Fife Council Building Services, succeeds Neil Brackenridge, who led BESA through the pandemic during his two-year term.
The new president, who describes himself as "a full-time plumber," brings over 30 years of experience in construction engineering and building services.
---
---
Addressing BESA's annual general meeting in London, he said he was delighted to be the latest in a long line of presidents from a devolved nation, further cementing BESA's unique position as the only built environment trade body representing the four countries of the UK.
Mr Fletcher said: "Our enduring strength and influence depends on our ability to speak with a collective voice on behalf of the entire industry – and we are not afraid to speak truth to power, where that this power is found."
He added: "This association has a proud history and we, its members, are fortunate to be able to draw on the collective experience and expertise of past and present members. The BESA community has given us an incredible repository of technical know-how and business experience.
"That means we're well placed to navigate choppy waters – and it's always better to do so together, as part of a community of like-minded people and businesses, than having to find the best way to go on your own."
---
---
Mr. Fletcher is a strong advocate for training and learning, and former Chairman of BESA Scotland. He was one of the founders of the BESA Local Authorities Forum, which he continues to chair. This brings together representatives from every local council in Scotland to address key industry topics and find solutions to common problems. It attracts more than 500 participants each year.
He has worked for Fife Council's £130million building services division for 25 years, having started out in a plumbing role before progressing through the ranks to supervisor and co-ordinator. He was promoted to team leader in 2012.
As team leader he was initially responsible for delivering an annual £15million program of over 2,000 home heating installations for council tenants, and since 2017 has overseen all mechanical services at Fife Council's 3,000 non-domestic properties.
The bulk of its £9 million installation and maintenance program is provided by BESA member companies and includes the upgrading of commercial gas installations. It is a requirement of the council that companies bidding on its work packages be members of the association.
---
---
BESA's new chairman is also the lead mentor for Fife Council Building Services apprentice mechanics, more than 30 of whom work in the plumbing/gas and mechanical disciplines. Several members of the current group were hired after being fired by private companies.
BESA Managing Director David Frize said, "We are extremely grateful to Neil for his unwavering service throughout two unprecedented and extremely difficult years. His leadership has helped us through difficult times and now allows us to look to the future with optimism.
"Rab has already provided great support to members through his work as Chair of BESA Scotland and the Local Authorities Forum. The whole team is looking forward to working with him on several exciting projects over the next 12 months.
---