FIA president plans more 'homework' on increased F1 sprint qualifying events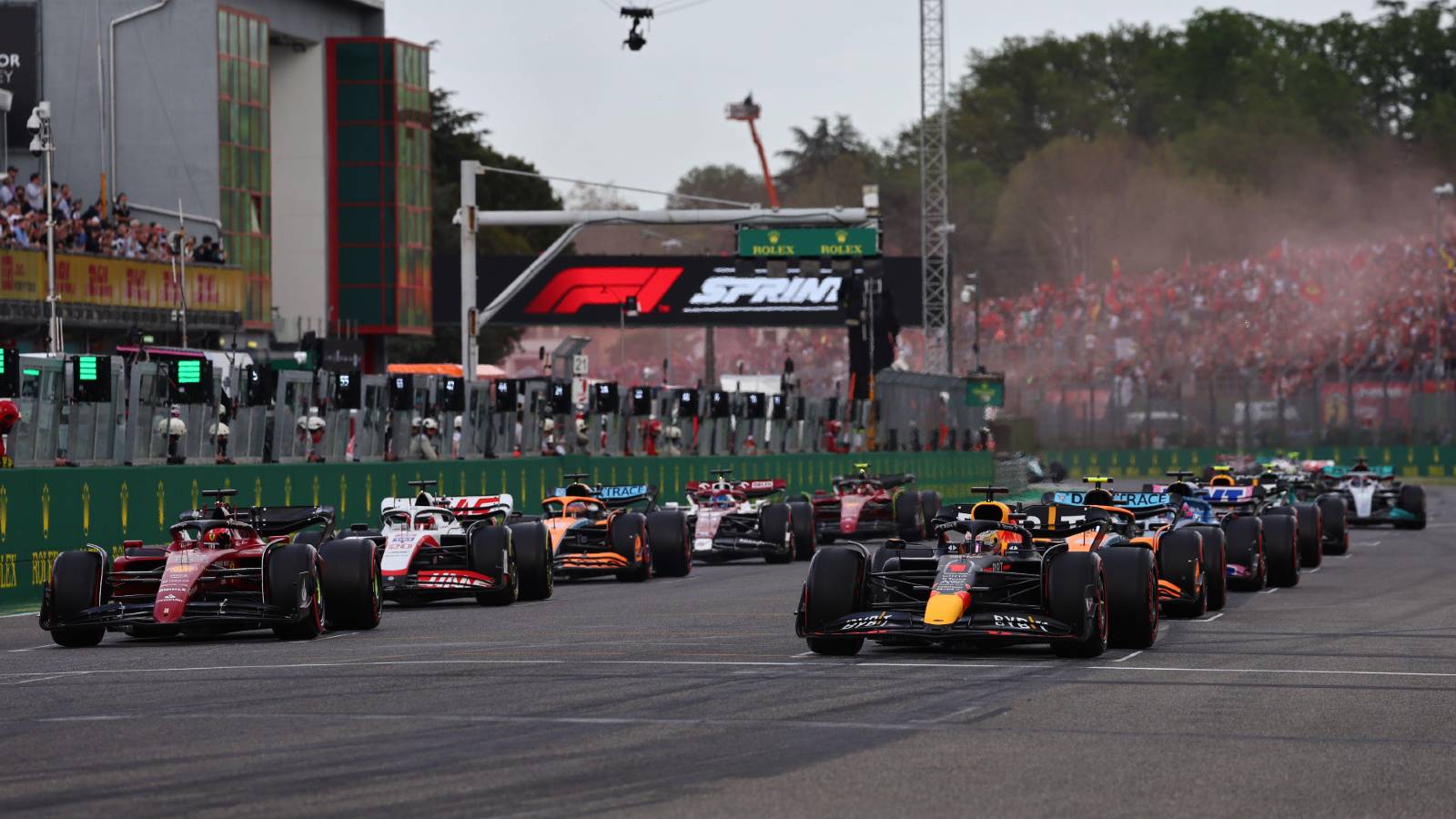 FIA President Mohammed bin Sulayem wants to do even more "homework" on the viability of increasing the number of F1 sprints, it has been claimed.
Although the number of sprint qualifying events was expected to double to six this season, it ultimately remained at last year's three.
Brazil will stage a sprint for the second consecutive year, while Silverstone and Monza will make way for Imola – already won by Max Verstappen – and the Austrian Grand Prix this time around.
From a sporting point of view, Formula 1 itself is in favor of more sprints, although teams have previously expressed reservations as they believe this could impact the budget cap as a greater amount of "races" could lead to more collisions and therefore increased repair costs.
That issue appeared to be resolved, but at an F1 Commission meeting in April, the FIA ​​raised a perceived financial barrier saying it was "still assessing the impact on trackside operations and personnel" of an increase in sprint qualifying weekends.
Toto Wolff and Zak Brown, Mercedes team principal and McLaren CEO respectively, believe Ben Sulayem wants to do more analysis on the FIA ​​side before signing the most sprints.
"I think careful consideration needs to be done on the decisions we make," Wolff said. "And I'm sure that between Stefano [Domenicali, F1 CEO] and Mohammed, we will come to a resolution.
"For Mohammed it was important to hear the opinion of the members of the FIA ​​and he was not against it, just that he needed more time for this decision."
Brown added: "We tried to get six sprint races last year which obviously didn't happen this year.
"I think all the teams voted for six sprint races – now we've seen the data that tells us it's creating more fan awareness, and that's what I think is most important in the growth of the sport, how do our fans react when we try new activities?
"And as Toto said, Mohammed expressed that he just wanted to do even more homework. I think maybe the FIA ​​and Formula 1 in a forum like this should maybe align on their position before these meetings, but I am sure that will be settled."
On Brown's last point, Alpine CEO Laurent Rossi said: "It's good that all the governing bodies are making sure they're fully aligned because once you're there you can't really step back.
"So I think it's good that we're working properly, we'll have a bit of debate and a bit of homework until we get to an alignment and we go. So it's just a question of time, I guess.