Event Club Forum, focused on sustainability, coming soon!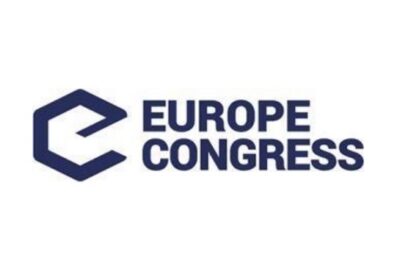 Events Club Forum is the meeting and marketplace for the events industry to be launched in June 2022. The forum format offers the unique combination of pre-scheduled B2B meetings with an exhibition. A fantastic roster of industry speakers will top off the event which only allows guest hospitality and event professionals. Although more than 500 attendees are expected, the show will combine coffee breaks, lunches and dinner for all while further strengthening networking.
Alain Pallas, Managing Director, said, "Large trade shows excel at bringing large groups of people onto the show floor. It is surely an incredible sight. At Events Club Forum, we see the power of a trade show in quality over quantity. We see it in selecting attendees, creating effective personalized schedules with focused meetings, high-quality catering, and ensuring we spend the maximum amount of time together to maximize business results for everyone. The highly intense attendee experience, with our team handling all attendee arrangements, ensuring limited time out of the office, creates the maximum amount of time for attendees to bond and derive maximum benefit.
The main partners of Events Club Forum are the Prague Congress Centre, which hosts the event in its magnificent premises overlooking Prague Castle. AV Media, the indispensable audiovisual provider in the Czech Republic and beyond, will meet all audiovisual requirements. AIM Group supports the Congress Europe team with its expertise in PCO registration, while DZK takes care of the planning of all transport within the event. Rapid is the official supplier of stands specially designed for the show. The main partner of the event is the Czech Convention Bureau, which is part of Czech Tourism.
"We are really excited to host the first Events Clubs Forum taking place in Prague in June 2022."
"We see this as a great opportunity to present the unique offer of the Czech Republic, which is among the TOP meeting destinations in the world. The forum provides an ideal platform for buyers and suppliers to meet, exchange ideas and find new partners. After the tough times we all just went through, we believe this event will play an important role in restarting the MICE industry. Tereza Matejkova, head of the Czech Convention Bureau, mentioned.
Sustainability is one of Events Club Forum's top priorities. The event bags will be made of an ingenious material that dissolves in hot water without leaving any waste. Europe Congress has also partnered with 'Zasim Stromy', an organization that plants trees where they are needed most. For each combo package purchased, Europe Congress and Zasime Stromy will plant a new tree!
As the excitement starts to build and registrations really pick up, participation is still possible. In order to reserve your place in due time, please contact the Congress of Europe team as soon as possible!