Downtown Hamilton commercial building catches fire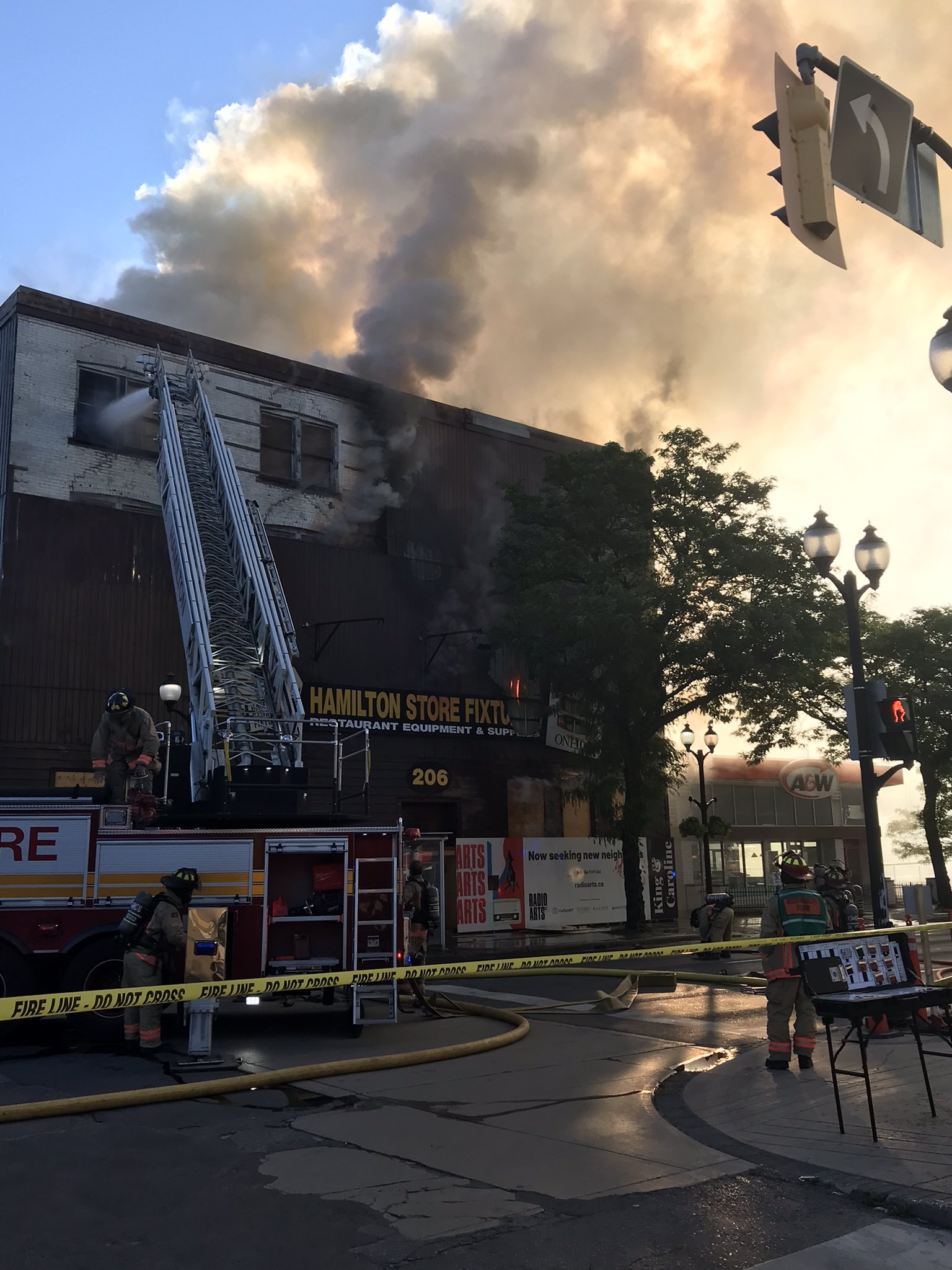 The fire caused a structural collapse which saw walls on all four sides of the four-storey building crumble
Content of the article
Flames tore through an old building in downtown Hamilton on Saturday morning, causing a structural collapse that shut down the surrounding area.
The Hamilton Fire Department said thick smoke was visible when firefighters arrived at the four-story commercial building at 206 King St. W. around 7 a.m.
Firefighters entered the first floor and were met with "extreme heat," Fire Chief Dave Cunliffe told reporters at the scene on Saturday.
He said fire crews were forced to retreat and battle the blaze from defensive positions outside the building.
Content of the article
"We knocked down walls on all four sides," Cunliffe said, explaining that a wall had collapsed on a nearby building.
He said the flames also spread to the balcony of a unit in a neighboring condo, but the fire was quickly extinguished.
"This fire will result in a significant dollar loss," Cunliffe said.
Residents in the area were warned to stay indoors and keep their windows closed as firefighters battled the blaze throughout the day.
Cunliffe said roads in the surrounding area would likely remain closed until Sunday.
No injuries were reported and the cause of the fire is still under investigation.
On Twitter: @sundoucette