CFA Capital Market Awards recognize that investor relations are key to creating value in listed entities – Financial News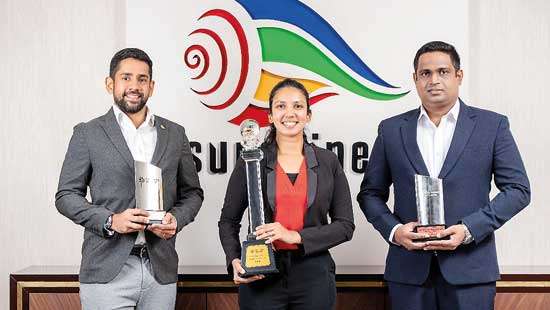 ---
Investor Relations team at Sunshine Holdings (from left to right): Hiran Samarasinghe – Head of Strategy at Sunshine Holdings PLC, Nilakshi Morage – Business Analyst and Kirana Jayawardena – Business Analyst
With the ninth annual CFA Capital Market Awards – which recognize and reward professionals who have set benchmarks for the advancement of domestic capital market players – to be held in June this year, event organizers, the CFA Society Sri Lanka, take a look back at the great entities celebrated during the 2021 edition of the awards.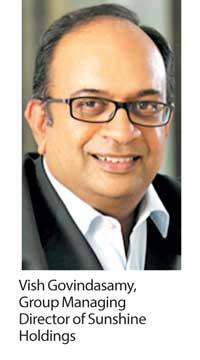 Last year's CFA Capital Market Awards were presented in five categories, including Best Investor Relations Team, where the aim is to recognize companies that practice investor relations (IR) to communicate in a meaningful way. interact with the investment community and encourage best practices in IR that support informed relationships and efficient capital markets.
In 2021, Sunshine Holdings received the Gold Award for Best Investor Relations Team, with Sunshine Holdings Group Managing Director Vish Govindasamy commenting, "At Sunshine Holdings, we see IR as a key responsibility. of a listed entity, which contributes to strengthening confidence between investors, analysts and the general investing public. We commend the CFA Society for recognizing and rewarding this role in the CFA Capital Market Awards, and for encouraging more companies to adopt good IR practices.
Sunshine Holdings has embraced the concept of responsible business, gradually developing the governance process and establishing an IR function with the aim of better communicating its financial situation to shareholders and the general public. Over the years, the feedback received through the awards has been seen as vital to the winners, enabling them in turn to implement a number of tangible reforms.
In the case of Sunshine Holdings, this is reflected in its increased frequency of investor calls from semi-annual to quarterly, moving from physical forums to online forums in 2019 and thus providing access to a wider audience.
This was followed by the CFA Society's recommendation to upload call transcripts, while the team also went further to post videos of recorded revenue calls on the company's website.
Looking ahead, Hiran Samarasinghe – Head of Strategy at Sunshine Holdings, points out that further steps can be taken by CFA Society Sri Lanka to put in place a framework for investor relations beyond listing rules. base, attracting larger organizations to list so that overall market valuations can improve and looking at ways to improve the literacy levels of the general investing public given the modern technology and tools available.