Aurecon uses robots in the construction of wooden buildings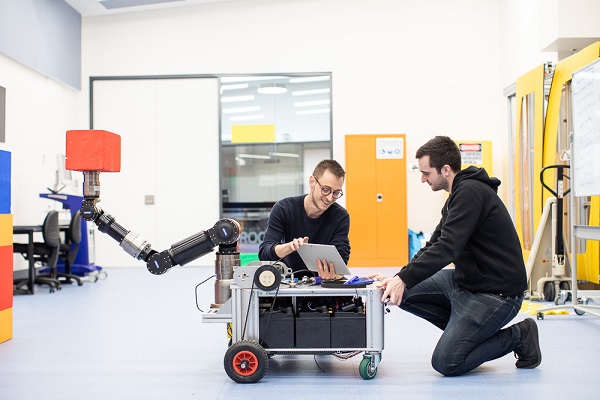 Aurecon Engineering Group is reinventing mass timber construction by using robotic technology to build Western Australia's largest mass engineered timber (MET) building.
The 360 ​​building at Murdoch University in Perth, which will house up to 60% of the university's teaching needs, will be constructed using robots built by the University of Technology Sydney (UTS) in the part of a project with Murdoch University.
Conceptualized by Aurecon, the robots were specifically designed by UTS researchers to provide bulky screw fasteners.
This task can lead to worker fatigue and injury given the repetitive and labor-intensive nature of this work.
Aurecon's Australian managing director for the built environment, Tim Spies, said the robotics pilot project showed that by thinking more innovatively, the timber industry could pave the way for improved outcomes. of the project throughout the construction industry.
Spies said: "The immediate focus of the project is on proof of concept, to demonstrate the robot's ability to install screw fasteners precisely.
"The long-term goal is to prove that the modular nature of timber construction will benefit from the automation of certain on-site construction activities, helping to increase productivity, reduce costs, improve worker OSH and to advancing innovation in the construction industry."
Professor Emeritus of the UTS Robotics Institute, Dikai Liu said intelligent robots are changing construction.
Liu said: "Construction sites are varied, complex and changing – and it can be a real challenge for a robot to navigate and perform operations such as drilling a screw in the right position.
"What we were able to design is an intelligent robot that can focus on an important task even in this disruptive environment."
There are between 200,000 and 300,000 screw fasteners on the Building 360 job site, with the tested robots installing around 50 to 100 fasteners as part of the proof of concept.
Building 360 is aiming for a 6-star Green Star rating upon completion.
Photo: UTS Sydney
Subscribe for free to our @AuManufacturing newsletter here.