2023: "We don't want another sick president" – Arewa Group talks about Tinubu's ambition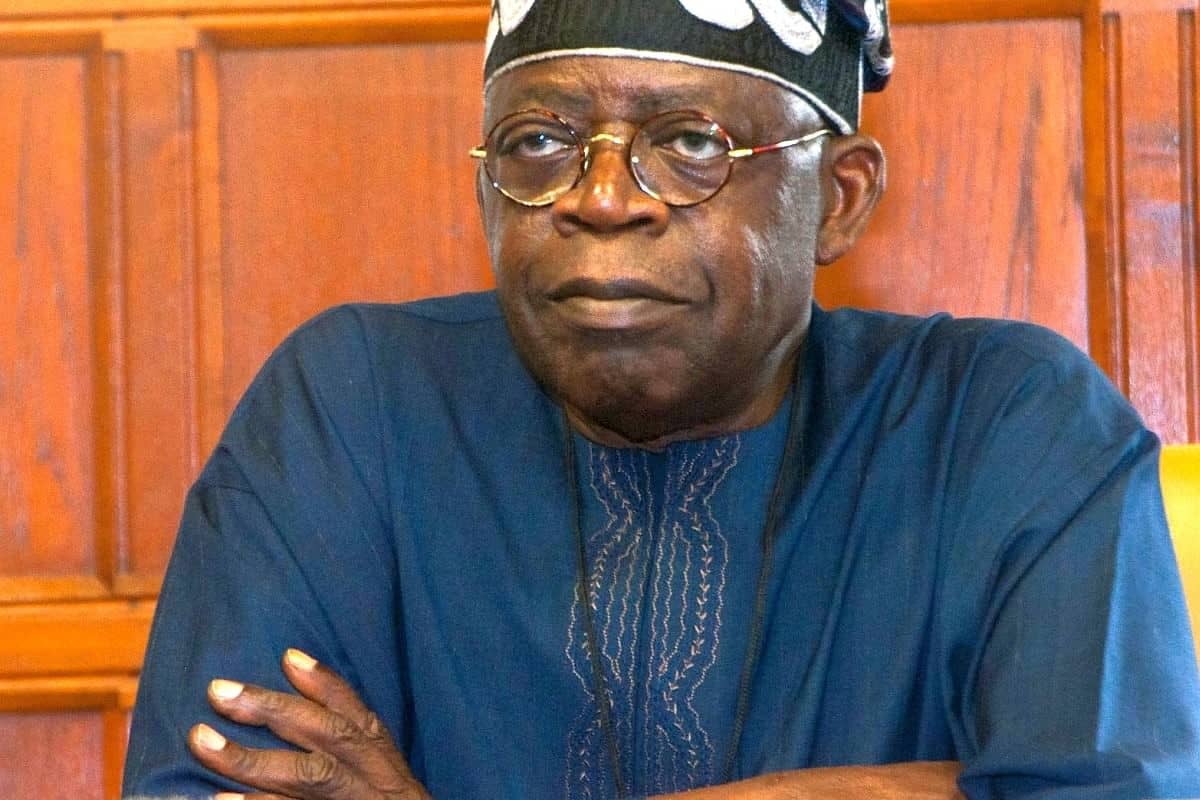 Arewa Consultative Forum (ACF) has expressed doubts about the health condition of presidential candidate Asiwaju Bola Ahmed Tinubu.
The northern group says it will be an unfortunate situation for Nigerians to vote again for another ailing candidate for the nation's presidency.
The 2023 general election is fast approaching and All Progressive Congress (APC) National Leader Tinubu had confirmed to the President Muhammadu Buhari his desire to become his successor.
Naija News reports that the APC leader expressed his interest to President Buhari last Monday at the Presidential Villa in Abuja.
However, the ACF spokesman, Emmanuel Yawe, while reacting to Tinubu's ambition on Friday, said the former Lagos state governor should not be allowed to run for president without providing his medical evidence.
Yawe urged Nigerians with compelling medical evidence from Bola Tinubu to speak out without hesitation and save the nation from having another sick leader.
The ACF said Nigerians with Tinubu's medical evidence should come out and show that he is not fit to contest the presidency on health grounds.
"If people have any issues or evidence of his (Tinubu's) health, let them come out and talk. Let them provide proof that he is not strong enough to run for president or hold the office.
"People who have proof that Tinubu is not strong enough for office presidency should spare us the agony of having a sick president in office. They should speak out," said Yawe.
Recounting the previous events, the ACF spokesperson highlighted the late former President Umaru Yar'Adua, who was ill and died in office.
Yawe said the development has created a constitutional crisis.
He added: "So if we know someone is sick, we shouldn't allow them to take over that office. It is a serious office that will determine the future of millions of citizens. In a complex country like Nigeria, we should not allow someone who is not medically fit to occupy such an office and spoil us all.
"President Muhammadu Buhari is still traveling abroad for medical treatment, and Nigerians are reportedly staging protests to force him back home. It was really embarrassing. We should not allow such things to happen again," said Yawe.
Naija News reminds that Tinubu had spent months abroad last year after undergoing knee surgery.
Download the NAIJA NEWS app: